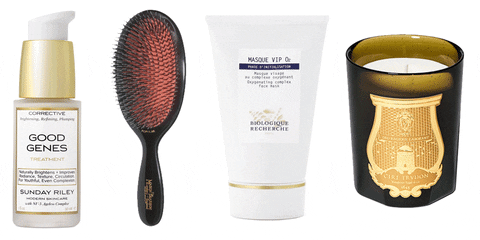 Everyone wants to look beautiful but some bought perfect beauty products and some not. The choice of buying the beauty products is based on various factors such as budget, mindset, brands you trust on and many others. Beauty products play a very vital role in enhancing your overall look. So, you should select the best beauty products that suit your skin and helps in enhancing your beauty.
#Best korean beauty products
- We all know that when it comes to the cosmetics the Koreans Beauty products are best. So we are giving you a list of best korean beauty products that you must try:
-Etude House Tint My Brows Gel: This is a peel-off eyebrow tint which you the colour of natural-looking brows that last for a long instance. Price- $8.40
-Mizon All-in-One Snail Repair Cream: This cream contains about 92% snail mucus filtrate which is good for skin renewal and recovery also. Price- $13.19
-RiRe Lip Powders: This powder liquefies once it reaches your lips. It is lightweight, nondrying and have a uniform-fading formula and is available in various shades. Price-$9.98 - $12.15
-Elizavecca Milkypiggi Hell-Pore Clean Up: This is mainly a peel-off mask which cleans pores by which you get rid of blackheads, whiteheads and dead skin cells also.
Price-$13.45
-Cosrx Acne Pimple Master Patches: This amazing beauty product heals as well as protects the aggravated acne or pimples from extra irritation using an exclusive hydrocolloid formula.
Price- $5
-Kocostar Nail Therapy: This is basically a mini spa treatment for your nails which moisturizes, soothes and gives nutrients to your cuticles and nails. Price- $17
-Erborian Solid Cleansing Oil: This cleansing oil is based on the Korean double cleansing technique and combines cleansing oil with the mildness of a cream. Price-
$39
-Missha super aqua cell renew snail sleeping mask: This mask mainly includes 15 % snail slime extort and botanical stem cells, which work mutually for rejuvenating your skin when you sleep, boost hydration and leave you with a beautiful glow right away after you wash it off in the sunrise. Price- $23
-Skin Food Gold Caviar Toner: This toner will make you experience fancy AF and consists of gold flakes and Russian caviar which will keep your skin supple, moisturized and nourished.
Price- $19.99
-Son & park two way lip chalk lip liner: This double lip color is the newest pout product that is causing a swirl in Korea. This from one side is a moisturizing lip liner and the other side is a dry matte lipstick which you use filling in your lips. Price- $23
-TonyMoly Egg Pore Tightening Pack: This is an egg-cellent mask which consists of camellia flower extract and clay components for absorbing surplus sebum and dirt in your pores. Price- $14.47
-TonyMoly Panda's Dream Brightening Eye Base: This wonderful product helps in alleviating dark circles with chrysin, pearl extracts, chrysin as well as brightening peptides.
Price- $12
-Erborian perfect morning bb mask: This 3-in-1 green tea-packed mask helps cleansing your complexion, tightening your pores, and leaves you with a perfect glow in the morning. Price- $32